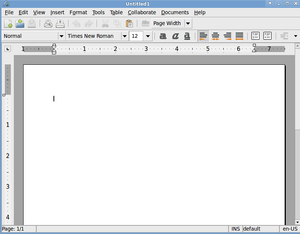 AbiWord is a free open source Linux word processing program. It was developed by SourceGear Corporation as the first part of a planned AbiSuite and is part of a larger project known as AbiSource. It is the default word processor in Ubuntu. AbiWord allows collaboration with others on document creation and document storage online. On Oct 27, 2009 AbiWord 2.8 was released. The current version supports annotations, smart quotes and native SVGs. AbiWord has won the Linux Journal Editors' Choice Award 2001, #2 in Linux Journal Readers' Choice Award 2001, LinuxWorld Show Favorite February 4, 2000 and several other awards.
Ad blocker interference detected!
Wikia is a free-to-use site that makes money from advertising. We have a modified experience for viewers using ad blockers

Wikia is not accessible if you've made further modifications. Remove the custom ad blocker rule(s) and the page will load as expected.