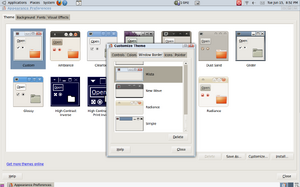 Lucid Lynx, code name for Ubuntu 10.04. was releaded April 29, 2010. It was announced by Mark Shuttleworth September 19, 2009 at the Atlanta (Georgia USA) Linux Fest.
It incudes Synaptic and the Ubuntu Software Center.
Lucid Lynx includes the Linux kernel 2.6.32 and improved support for nVidia proprietary graphics drivers, but are changing to the open source nVidia graphics driver Nouveau by default.[1]
References
Edit